HongKong Green Universal Co., Limited.

We are a professional team, concentrating on offering best quality, warmest service, most competitiv
Home>Products>Boldenone Steroids>Equipoise Boldenone Undecylenate Raws For Bulking
English
Equipoise Boldenone Undecylenate Raws For Bulking
HKBU

CAS NO.

China

ISO9001

raws 10gram

Negotiation

disguised packages

5-8 working days

Western Union, ,bitcoin,T/T

100kg/month
HongKong Green Universal Co., Limited.2020-07-10 09:46:19

Welcome to my shop! Glad to serve you! Please send your question!
Product Details
| | | | | | |
| --- | --- | --- | --- | --- | --- |
| More details: | mailto [email protected] | Product Form: | Raw liquid,semi-finished and ready to inject liquid | Appearance: | Colorless of light yellow sticky liquid |
| MOQ(minimum order quantity): | 10gram | Assay: | 97.0~103.0% | Density: | 1.055g/cm3 |
Product Description
Equipoise Boldenone Undecylenate Raws For Bulking
(Boldenone Undecylenate Raw Equipoise Liquid)
Equipoise is a very versatile steroid that can be used for bulking and cutting, stacked with other AAS or alone. Mainly, it provides a very lean muscle mass with a good strength boost. It gives slow, but steady results that require relatively long cycles to be ran.
Alias: EQ
CAS ID: 13103-34-9
Purity: 98.88% by HPLC
Density: 1.055g/cm3
Solubility: Almost insoluble in water,soluble in vegetable oil.
Appearance: Yellowish oily liquid.
Usage:Boldenone Undecylenate(Equipoise) is a steroid compound that can give users slow but steady gains during a cycle. It is also relatively safe with very few reports of the side effects caused by testosterone conversion into estrogen.
How to use and dosage for Boldenone Undecylenate?
Bodybuilders usually inject 400-600 milligrams (mgs) of boldenone undecylenate each week. Experienced athletes sometimes venture into higher dosages of 800 mgs per week.
This steroid actually stays active in the system for about four weeks, but the weekly injection schedule allows to have a more stable level and a higher concentration of the active substance in the body.
Together with endurance and strength; equipoise gives a very high quality muscle mass. However, it is not a fast acting steroid and therefore its gains are slow and steady. Thanks to the mildness of side effects, cycles can be really long. The average cycle will be of 14-18 weeks. Some bodybuilders run 20 week cycles, but such a long cycle will require additional precautions and experience.
If stacked with such steroids as Anadrol-50 or Sustanon 250, equipoise can be effectively used for bulking purposes. This kind of a bulking cycle will produce good muscle gains and hardness. Average bulking dose is 600 mgs per week.
For cutting phases, it can be either combined with Winstrol, Trenbolone, or used alone. Incredible vascularity and muscle definition will be guaranteed. Average cutting dose is 400 mgs per week.
Also we can brew equipoise with grapeseed oil, recipes for reference:
1) 500ml Equipoise @250mg/ml recipe:
Boldenone Undecylenate liquid 125g(1g=0.75ml)
Grapeseed oil: 346.25ml
Benzyl Alcohol: 10ml (2%)
Benzyl Benzoate: 50ml (10%)
2) 50ml Equipoise @200mg/ml recipe:
Boldenone Undecylenate for 10 grams,
(eq is actually liquid at room temperature.)
1.5ml BA (3% BA),
41 ml Grapeseed oil.
>>>Supplies Abbreviations<<<


B.A = Benzyl alcohol
B.B = Benzyl benzoate
G.S.O = Grapeseed oil
E.O=Ethyl Oleate
P.S 80=Polysorbate 80
C.S.O=Cotton Seed Oil
Peg 300
Guaiacol

Distilled water
What we also supply(SEMI-FINISHED LIQUIDS AND FINISHED LIQUIDS ARE BOTH AVAILABLE!!!!):
 

 

INJECTION LIQUID

 

Name

Specification

Deca 200

200mg/ml

Deca 250

250mg/ml

NPP 200

200mg/ml

 (Nandrolone Cypionate)

200mg/ml

(Boldenone Cypionate)

200mg/ml

 Equipoise 300(Boldenone undecylenate)

300mg/ml

Cypoject 250 (Testosterone Cypionate)

250mg/ml

Enanject 250 (Testosterone Enanthate)

250mg/ml

Propionat 100 (Testosterone Propionate)

100mg/ml

Propionat 200 (Testosterone Propionate)

200mg/ml

Sustanon 200

testosterone propionate 24 mg/ml

testosterone phenylpropionate 48 mg/ml testosterone isocaproate 48 mg/ml

testosterone decanoate 80 mg/ml

Sustanon 250

250mg/ml

Sustanon 300

300mg/ml

Sustanon 400

400mg/ml

Undecanoate 500 (Testosterone Undecanoate)

500mg/ml

Trenabolic 80 (Trenbolone Acetate)

80mg/ml

Trenabolic 100 (Trenbolone Acetate)

100mg/ml

Trenabolic 150 (Trenbolone Acetate)

150mg/ml

Trenaject 60 (Trenbolone Enanthate)

80mg/ml

Trenaject 100 (Trenbolone Enanthate)

100mg/ml

Trenaject 150 (Trenbolone Enanthate)

150mg/ml

Parabolone 50 (Trenbolone hexahydrobenzyl carbonate)

50mg/ml

Masteron 100 (Drostanolone Propionate)

100mg/ml

Masteron 200 (Drostanolone Enanthate)

200mg/ml

Primoject 100 (Methenolone Enanthate)

100mg/ml

TMT Blend 375

Trenbolone Enanthate 125mg/ml Drostanolone Enanthate 125mg/ml Testosterone Enanthate 125mg/ml

TM Blend 300

Trenbolone Enanthate 150mg/ml Drostanolone Enanthate 150mg/ml

Supertest 450

Testosterone acetate 32mg/ml
Testosterone decanoate 147mg/ml
Testosterone propionate 73mg/ml
Testosterone phenylpropionate 73mg/ml
Testosterone cypionate 125mg/ml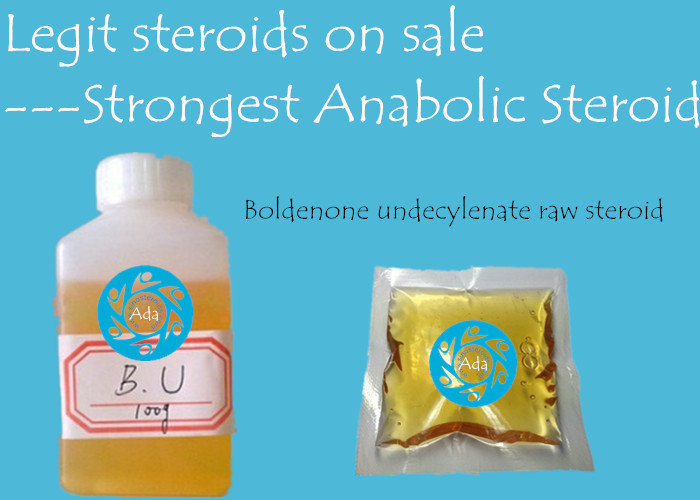 Equipoise Boldenone Undecylenate Raws For Bulking Images
Contact Us
HongKong Green Universal Co., Limited.

Address

Phone(Working Time)

Fax