HongKong Green Universal Co., Limited.

We are a professional team, concentrating on offering best quality, warmest service, most competitiv
Home>Products>Boldenone Steroids>Injectable Anbolic Steroids Hormone Boldenone Undecylenate
English
Injectable Anbolic Steroids Hormone Boldenone Undecylenate
Hongkong Blue Universal

13103-34-9

China

GMP , ISO9001

10g

Negotiate

Always Changing

3 - 5 working days

Western Union, , T/T, Bitcoin

100kg per week
HongKong Green Universal Co., Limited.2020-07-10 09:46:19

Welcome to my shop! Glad to serve you! Please send your question!
Product Details
| | | | | | |
| --- | --- | --- | --- | --- | --- |
| Steroids Name: | Boldenone Undecylenate | Synonyms: | Equipoise , BU | Appearance: | Yellow Liquids |
| Application: | Cutting Cycles | Reship Policy: | Available | Export Market: | Global |
Product Description
Injectable Anbolic Steroids Hormone Boldenone Undecylenate

What is Boldenone undecylenate / Equipoise ?
The favorable properties of Equipoise are greatly appreciated by athletes, Equipoise being a very popular injectable in recent years. It is considered by many to be a stronger, slightly more androgenic Deca-Durabolin . It is generally cheaper, and could replace Deca in most cycles without greatly changing the end result.
What is the advised dosage of Equipoise ?
As an undecylenate ester, boldenone needs only be injected every week (staying active well over 4 weeks), but because the preparations come in 25 mg/ml, users most often opt for 25-50 mg every day to every other day. A use of 300-400 mg per week seems to be the normal recommendation.
 Its not hepatoxic to any serious degree and can therefore be used for longer cycles. The appearance of underground forms of boldenone in higher concentrations (200 mg/ml) has made it easier to inject only once a week, which is to be prefered over the multiple dosings because it has a more even release and the cumulative effect shows much sooner. Speaking of cumulative effect, the best results with boldenone are seen when a user front-loads.
Usually that means he will use a high doses of 600-800 mg/week for 2 weeks,
And then lower that dose to the normal 300-400 mg/week for the remaining 8-10 weeks.

For men, the average dose is 400-600mgs per week, but it can go up to 1000mgs per week as long as cycle aids were used.
For women, the average dose is 25-50mgs per week, but youd better be very careful. If you see heavy side effects, discontinue EQ or lower dosages.

What are some Equipoise trade names?
Ganabol
Ultragain
Equigan
Boldabol
Bolden
Boldabolic
Equibol
Equidex
Boldoject
Mitgan
How to Use Equipoise ?
Recent years, equipoise has become a favorite among powerlifters , and is considered by coaches as an ideal replacement for deca durabolin. This is primarily because the quality of muscle mass and strength gains that are experienced while on equipoise happen without the nasty side effects of deca.
Equipoise is used by athletes and bodybuilders to increase endurance, muscle mass and the production of red blood cells in the body. It is best known for providing slow but steady gains during bulking cycles (usually called the EQgains). EQ can be used in dosages ranging from 200mg to 600mg per week for as long as 12 weeks.
Also, EQ has a positive effect on the circulation of blood in the body; allowing for maximum blood flood to muscles during intense training sessions.
In medical use, equipoise can promote erythropoietin (EPO) stimulating factor that, in turn, stimulates the bone marrow growth that leads to an increased production of red blood cells. More red blood cell means more hemoglobin, and a higher oxygen carrying capacity.
 EQ may also result in changes to electrolyte levels because of its potent mineralocorticoid properties.
Equipoise with secondary drugs
The use of secondary drugs is rarely required. It doesn aromatize at a great rate so the use of anti-aromatases is rarely implemented and the use of Nolva and clomid, during a cycle, is only necessary when stacked with aromatizing steroids like testosterone. Nolvadex or Clomid may have some use in restoring natural test post-cycle, because of the long-acting ester (11 carbons) and the mild estrogenic component.
Normally 4 weeks of treatment is required, starting 1.5 to 2 weeks after the last shot.
Equipoise Cycle
Boldenone is most often used for cutting. Its stacking partners for this purpose in particular are trenbolone, stanazolol and testosterone propionate.
Equipoise Cutting Cycle
Week

Equipoise

Winstrol

Cardarine
GW-501516

Aromasin

N2Guard

1

600mgs/week

50mgs/day

20mgs/day

12.5mgs/day

7caps/day

2

600mgs/week

50mgs/day

20mgs/day

12.5mgs/day

7caps/day

3

600mgs/week

50mgs/day

20mgs/day

12.5mgs/day

7caps/day

4

600mgs/week

50mgs/day

20mgs/day

12.5mgs/day

7caps/day

5

600mgs/week

50mgs/day

20mgs/day

12.5mgs/day

7caps/day

6

600mgs/week

50mgs/day

20mgs/day

12.5mgs/day

7caps/day

7

600mgs/week

50mgs/day

20mgs/day

12.5mgs/day

7caps/day

8

600mgs/week

50mgs/day

20mgs/day

12.5mgs/day

7caps/day

9

600mgs/week

-OFF-

20mgs/day

12.5mgs/day

7caps/day

10

600mgs/week

-OFF-

20mgs/day

12.5mgs/day

7caps/day

11

600mgs/week

-OFF-

20mgs/day

12.5mgs/day

7caps/day

12

600mgs/week

-OFF-

20mgs/day

12.5mgs/day

7caps/day
Equipoise Bulking Cycle
Week

Equipoise

Testosterone

Cypionate

Dianabol

Ostarine

MK-2866

Aromasin

N2Guard

1

800mgs/wk

600mgs/wk

50mgs/day

25mgs/day

25mgs/day

7caps/day

2

800mgs/wk

600mgs/wk

50mgs/day

25mgs/day

25mgs/day

7caps/day

3

800mgs/wk

600mgs/wk

50mgs/day

25mgs/day

25mgs/day

7caps/day

4

800mgs/wk

600mgs/wk

50mgs/day

25mgs/day

25mgs/day

7caps/day

5

800mgs/wk

600mgs/wk

50mgs/day

25mgs/day

25mgs/day

7caps/day

6

800mgs/wk

600mgs/wk

50mgs/day

25mgs/day

25mgs/day

7caps/day

7

800mgs/wk

600mgs/wk

50mgs/day

25mgs/day

25mgs/day

7caps/day

8

800mgs/wk

600mgs/wk

50mgs/day

25mgs/day

25mgs/day

7caps/day

9

800mgs/wk

600mgs/wk

-OFF-

25mgs/day

25mgs/day

7caps/day

10

800mgs/wk

600mgs/wk

-OFF-

25mgs/day

25mgs/day

7caps/day

11

800mgs/wk

600mgs/wk

-OFF-

25mgs/day

25mgs/day

7caps/day

12

800mgs/wk

600mgs/wk

-OFF-

25mgs/day

25mgs/day

7caps/day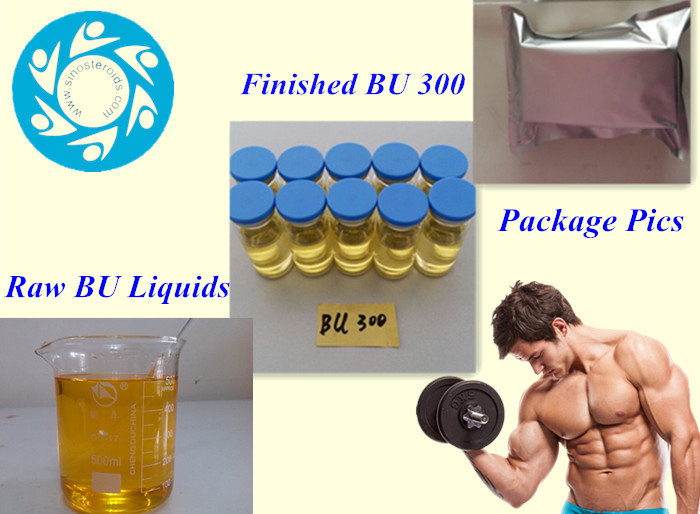 Injectable Anbolic Steroids Hormone Boldenone Undecylenate Images
Contact Us
HongKong Green Universal Co., Limited.

Address

Phone(Working Time)

Fax